Caselogic – Legal Files Management System
Customer:
Syed & Alwi, Ng & Co.
Testimonial:
We really appreciate NextLogic's patience with our staff while implementing Caselogic into our operations. NextLogic team has shown not just technical & IT excellence and knowledge, but also understanding and tolerance with less IT savvy staff and made the process of automation less resistant and thus more successful. They truly delivered a customized solution in every aspect.
Ms. Latha, Partner of Syed & Alwi, Ng & Co.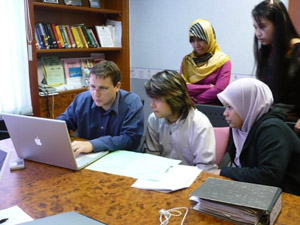 Problem/Objective:
Syed Alwi, Ng & Co. is a leading and long-standing Kuala Lumpur - based law firm which has been in operation since 1981. The main objective of implementation of legal files management system in its branch in JB was to automate the workflow of legal cases processing and tracking. The idea was to develop a tool that can be used as a training engine for new admin staff joining the team as well as a management tool for tracking and monitoring legal cases and increasing control over day to day operations of the company.
The Challenge:
The challenges faced by Syed Alwi were unnecessary expenses incurred monthly for maintenance of admin staff to support lawyers for legal documents processing and reports generation as well as tracking the statuses of legal cases to make sure that clients are informed as well as billed on time, which was impossible to do without an automated system in place.
The Solution:
Business Software Solution assembled by NextLogic Pte Ltd
- Fully automated and customized workflow management system tailor made for unique process needs of Syed Alwi
- Case management system with various categories management, deadlines management, auto alerts, documents management and generation and other tools to allow easy tracking of existing cases
- Fully automated integrated Accounting system customized to needs of a legal firm
- Customized reports and reminders for management
Results:
Caselogic system has grown from simple intended workflow management system to a complex, company-wide management system automating all departments of the company and is still actively upgraded based on the company's requirements. 800 legal documents have been templated to ease the process of legal documents generation.
Features & Functionality:
- Contacts management with all required info, communication tracking, categorizing of contacts



- Properties management with all required info for easy legal file management and standard legal documents auto generation



- Documents management – templating of standard legal documents utilized for easy auto generation of necessary documents while managing legal case


- Workflow checklists management – ability to attach applicable checklist with all process steps, documents and reminders to all new legal cases for easy case management to avoid mistakes and standardize processes


- Legal files management – registation of new files with all details, internal links to contacts for easy future tracking of legal files per client, attaching legal checklist and generation of invoices related to the case


- Accounting system – complete customized accounting system for legal office (client/office account) integrated to the Caselogic system, AP/AR, General Ledger, financial reports, Statements of accounts, etc.