Clinic Management System
Customer:
Teleo Pte. Ltd.
Testimonial:
"We love NextLogic for what they did for us. They have managed to build a system that is useful and helps us tremendously to save our processing time and our cost. We have increased productivity, eliminated mistakes and enhanced control over our operations and expenses, which was a challenge before. We recommend NextLogic with greatest pleasure to anyone who is looking for efficient customized business software application."

Richard Khoo, Director of operations, Teleo Pte Ltd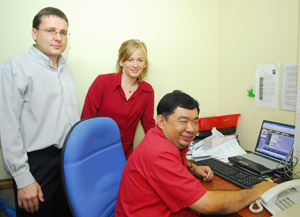 Problem/Objective:
Teleo is a "processing centre" for maids and foreign workers in Singapore. Maid and other agencies in order to have all legal requirements set by MOM properly done, outsource certain processes to Teleo. The operations covered by Teleo include pick up of maids (or foreign workers) at airport or sea-port, medical check, assistance in going for English and other tests and getting an official visa to work legally in Singapore. There are many deadlines set by the government that have to be met and thus operational mistakes on Teleo side must be eliminated to the minimum.
The Challenge:
Teleo already used DOS based clinic management system when NextLogic was introduced to them. There were several challenges that Teleo faced back then - double entry as front office and back office could not share information from the existing system, very manual back office where all paperwork regarding workers was done, lots of human error that was costly.
The Solution:
NextLogic developed new web based customized application utilizing knowledge of business processes of Teleo directors and staff that was daily dealing with many different scenarios that had to be considered. The next phase would be to allow customers to login to the system and monitor the status of their worker in real time online.
Results:
The system is now linked and everybody in the company can use it as data are shared and auto updated. While every division is using mainly its limited part of the system (front office is using mainly clinic management system, back office is using workers database and stuff related to their work) system is just one. System was also integrated with hardware to make things for people as easy as possible - we implemented barcode printer and barcode scanners for tracking maids thanks to which certain information is now auto updated and thus human mistakes are largely eliminated.
Basic Facts:
- development time of the system - 3 months
- regular updates and maintenance since January 2007
Features & Functionality:
- Contacts database - database of all contacts (maid and other agencies, maids, foreign workers)
- Workers IPA s database - database of all information about worker and IPA
- Tracking of workers arrivals - scheduled arrival time, actual arrival date and place, pick up planning
- Medical reports - database of all medical records for patience
- Courses reports - auto generation of courses bookings and faxing registration forms for courses, monitoring of results and number of courses taken
- Import of data from barcode scanners and auto update of worker's information and courses results
- Clinic management system - log in of walk in workers and maids, generation of stickers for medical checks, update of personal data, generation of receipts and invoices for customers and many more.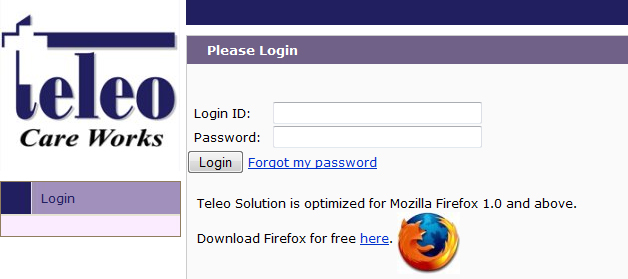 System Login Page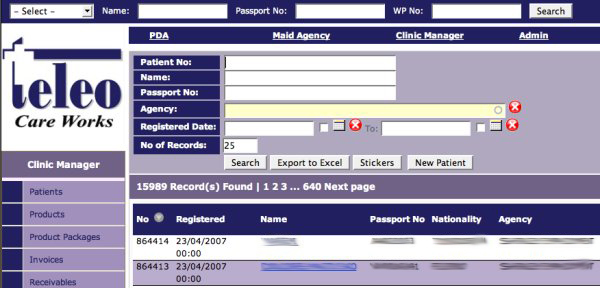 Patients Listing Page
Listing Imports Page

Summary of Agencies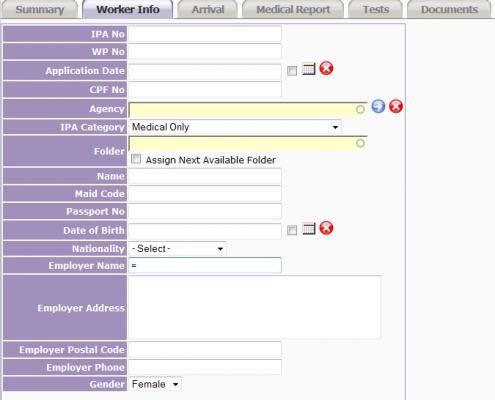 Worker's Information Page