Courier Industry Business Software Solution
Customer:
Access Express Couriers Pte. Ltd. Singapore
Problem/Objective:
Access needed to automate key business processes to allow clients to check the status of their deliveries online, place orders online, eliminate human error and optimize the use of resources within the company to be more efficient and more profitable.
The Challenge:
Processing growing number of deliveries manually became challenging for Access. Access faced problems with maintaining the highest quality of service delivered to clients, overlooking jobs and missing on prospective jobs due to human error and lack of processing power and thus loosing revenue.
The Solution:
Business Software Solution assembled by NextLogic Pte Ltd
- Fully automated and customized business software solution to process all jobs online.
- Clients able to login their consignment requests online (ACCESS TRACK ONLINE SERVICE)
- Increased control over day to day operations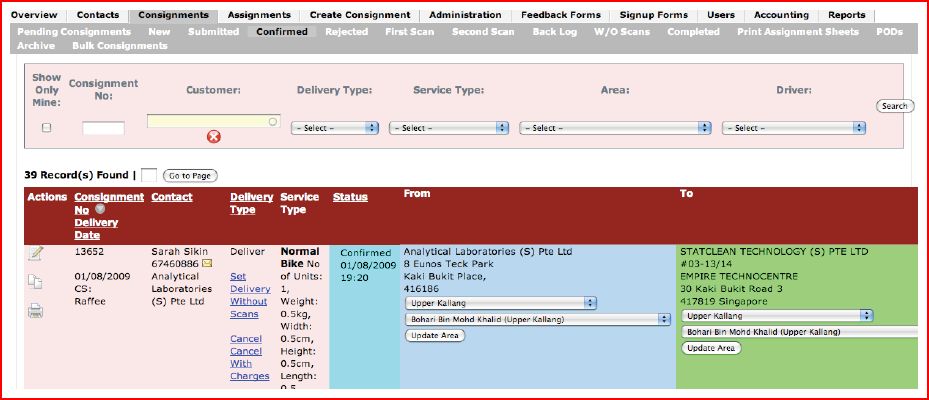 Results:
Access System was fully developed and impleented in 6 months. Access started partially using the system already after 4 months. 50% of the solution cost has been subsidized by Spring Singapore TIP grant. 90% of clients are already utilizing Access Track Online Service
Features & Functionality: