Inventory Control System
Customer:
Gateway Avenue Sdn. Bhd., Malaysia
Problem/Objective:
Gateway Avenue is a small private owned company with 30 staff and two branches in Penang and Johor. Its headquarter is located in Subang Jaya, Malaysia. Turnover of Gateway Avenue is below RM 5 millions per year. Gateway Avenue Sdn Bhd has been a leading provider of HP spare parts with more than 30 dealers in Malaysia since 1996. It handles more than 10,000 different HP, Compaq and Epson spare parts. With such a load of different spare parts, various categories of spare parts and more than 100 operations per day.Gateway Avenue contracted a software vendor to develop a customized software solution for them and invested about 28,000 RM for the development.
The Challenge:
It was very difficult to find a suitable standardized software solution at the market to match Gateway's requirements. The customized system was implemented and only after that did the company realized, it does not meet the requirements again and after 6 months was substituted by the solution developed by NextLogic.
The Solution:
System developed for Gateway Avenue has some features you can find in any standardized inventory control solution BUT the scope and depth of these features and additional features is fully customized for the company. It does not have restrictions you often find in standardized solutions (f.e. only 2 levels of categorization of items, 2 levels categorization of locations in the store, etc.). Solution has all the special features and reflects all special ways of handling the business that company required.
Results:
Solution is fully implemented and used by the company for almost 3 years without any major problems and turnover of the company has doubled since the time system was put in place. System also serves the purpose of the controlling body in the company.
Basic Facts:
- pure development time of the core of the system - 3 months
- regular updates and maintenance since 2002 - ROI - 2 months
- Gateway Avenue has become our regular customer and we have developed 5 additional systems for them leading to the complete ERP solution (payroll and attendance, CRM, workshop management system, accounting and e-commerce solution)
Features & Functionality:
- Multi-warehouse support
- Customers POs (purchase order) management
- Suppliers orders management - Products database
- Customers database
- Technical cases management
- Prices management - downloading prices from suppliers' websites and update in the system
- New customers inquiries management
- Alert system for follow up of new customers inquiries
- Store management - purchase orders status reports, receiving of parts to the store, releasing parts from the store, reserving parts, stock aging, exchange return parts monitoring, interchangeable parts monitoring, stock check list
- Delivery schedule management
- Trade in printers management
- Reports - for store, purchasing, sales, HR and management decisions (PO sales)
- Sales commissions calculation
- Invoices management - printing of invoices at one click after operation is finished
- Payments management - payments aging, payments due monitoring, payments collections management, suppliers payments management
- Technical standards monitoring and evaluation
- DOA claims management (defects on arrival)
- Parts promotion management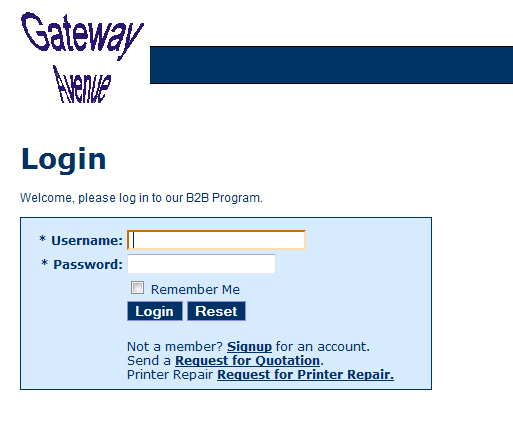 System Login Page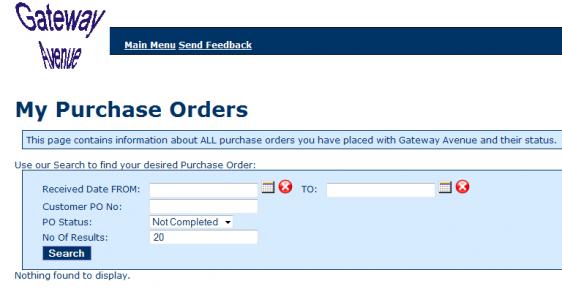 Purchase Orders Summary Page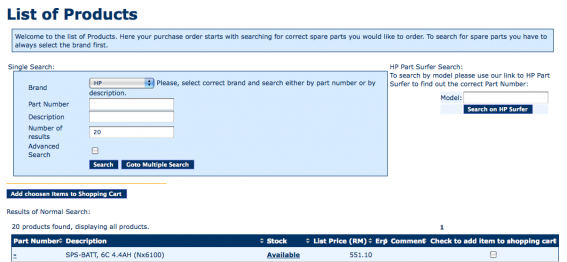 Product Summary Page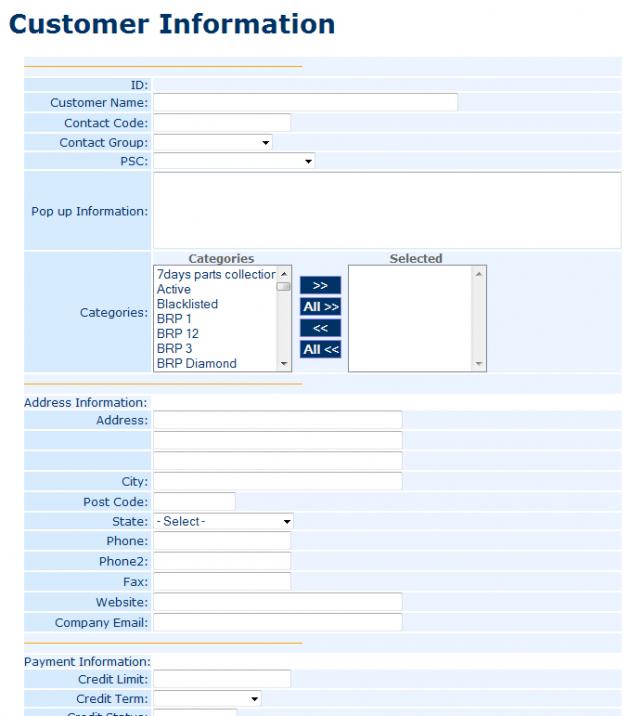 Customer Information Page