Membership Program
Customer:
Selangor Bar Committee
Problem/Objective:
Selangor Bar was initially equipped with the membership system that they were using for about 2 years. It was a custom made solution developed for Selangor Bar. The system was though very slow and complicated and every single operation took too long time to complete. Additionally, many functions and features were not properly understood and thus not used at all. The main concern was the time of one operation in the system.
The Challenge:
The challenge of the project was to re-create the system so the time to complete one operation of adding member's fee into the system and generating a certificate and payment voucher would be decreased to at least 1/4 of the current time to help the user to handle many members during heavy peak period when membership fees are paid.
The Solution:
NextLogic basically developed a customized membership program from scratch for Selangor Bar as the old system's structure was not flexible and unsuitable for Selangor Bar's requirements. At the same time, we added some new features that came up during the development process.

Results:
The system was launched in March 2005 and currently handles cca. 3,000 members' information and fees that they have to pay on yearly basis for legal practice in Selangor state.
Basic Facts:
- development time of the system - 3 months
- regular updates and maintenance since May 2005
Features & Functionality:
- Members database - maintaining old members information, adding new members
- Law firms database - maintaining firms information, adding new law firms, monitoring of unpaid balance for each law firm
- Payments management - receiving payments, offsetting payments, payments vouchers generation, credit notes monitoring
- Membership fees management
- Chambering students management
- BC Boxes management - BC boxes database, box reservations management, box rental fees maintenance
- Labels printing
- Mass emailing functionality
- Reminders for members and fees
- On line user guide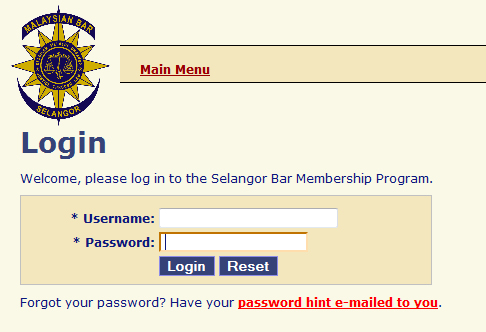 System Login Page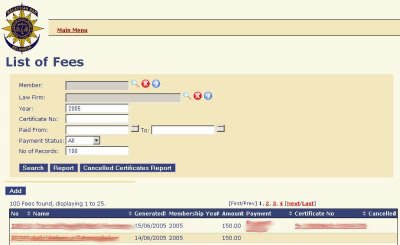 Fees Summary Page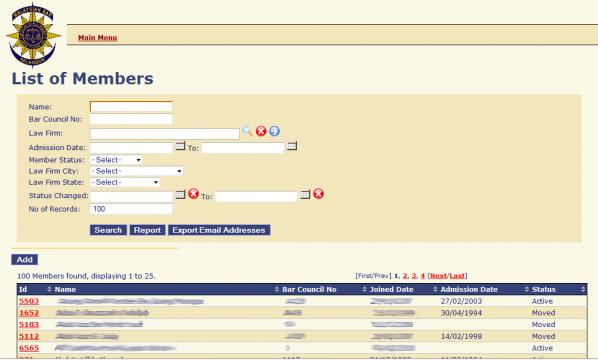 Members' Summary Page
Member Information Page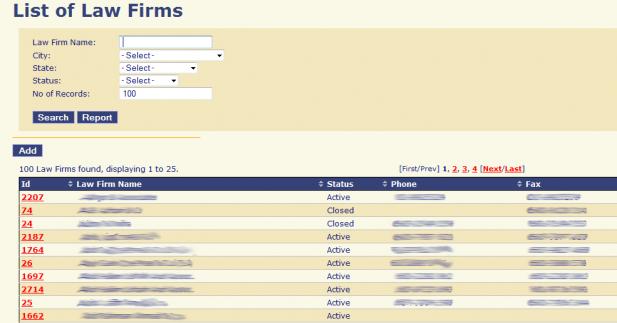 Summary of Law Firms Page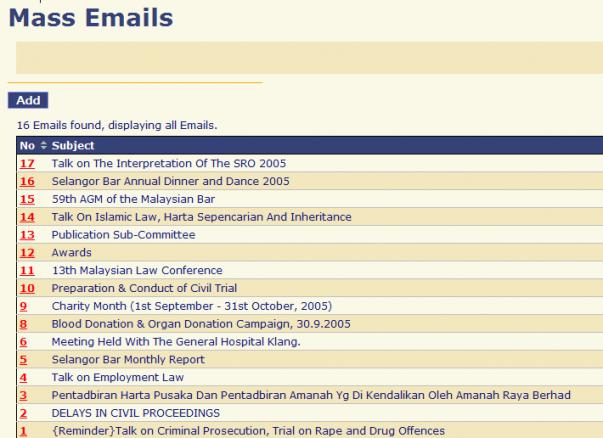 Mass Emails Function