Online Counselling Portal
Customer:
Fei Yue Community Services
Problem/Objective:
The objective of the in-house customized application was to enable better delivery of social services such as counselling for the community; one of the main purposes of Fei Yue Community Services. One of the main areas is counselling young children and adults online and anonymously, which required a suitable engine customized to Fei Yue's specific needs and requirements.
The Challenge:
The main challenge faced by Fei Yue was a fact that the multiple platforms used to deliver various social services (online chat, existing system for clients) were all independent and did not allow an integrated management of all related information to one "case". What Fei Yue needed was not just a platform for efficient front-end counselling for clients but also an efficient back-end management system to be able to track all cases with respective counsellors' comments and clients' feedback to be able to generate reports effectively and improve the quality of services provided based on information gathered and much more.
The Solution:
Business Software Solution assembled by NextLogic Pte Ltd
- Fully automated and customized portal for front-end counselling and back end cases management as desired by client
- Counselling portal with built in chat and whiteboard features for easy counselling online
- Back-end management system with cases status management, booking facilities and reports generation
Features & Functionality:
- Back-end management system to manage database of clients and all related processes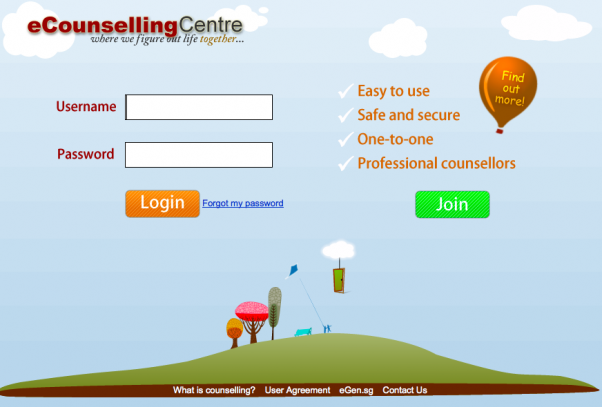 Login Page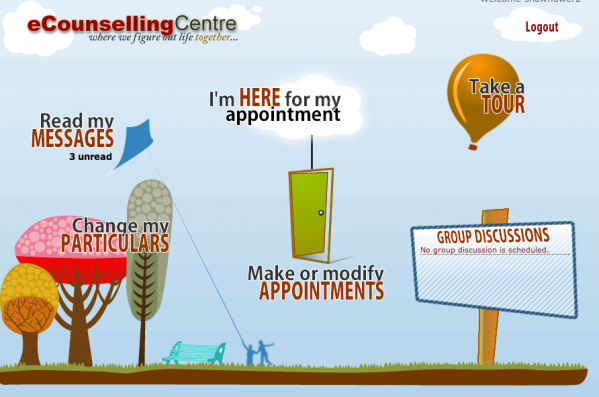 Client Homepage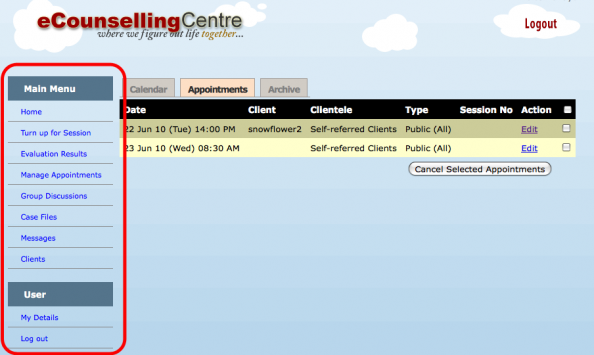 Backend Management System (Menu on Left)

- Appointments management: client can (re)schedule appointment, counselor can pre plan appointments for public or specific clients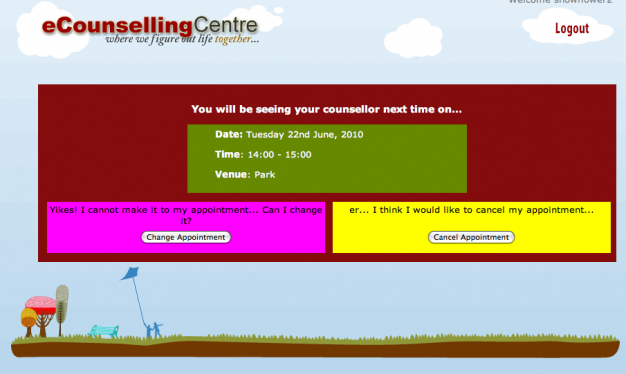 - Evaluation forms auto generated for client after each chat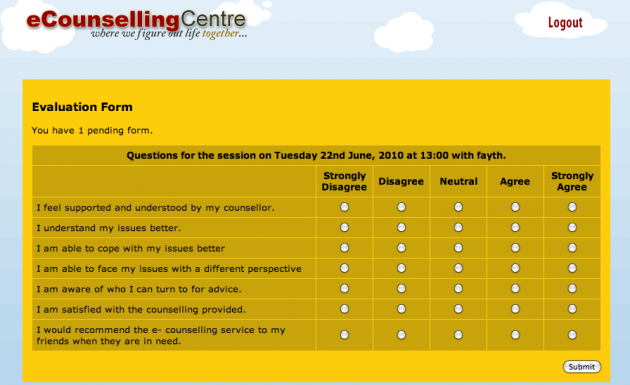 - Group chats available for booking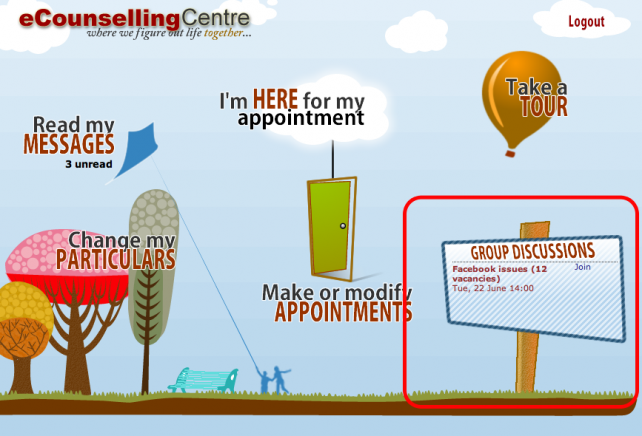 - Customized reports and admin functions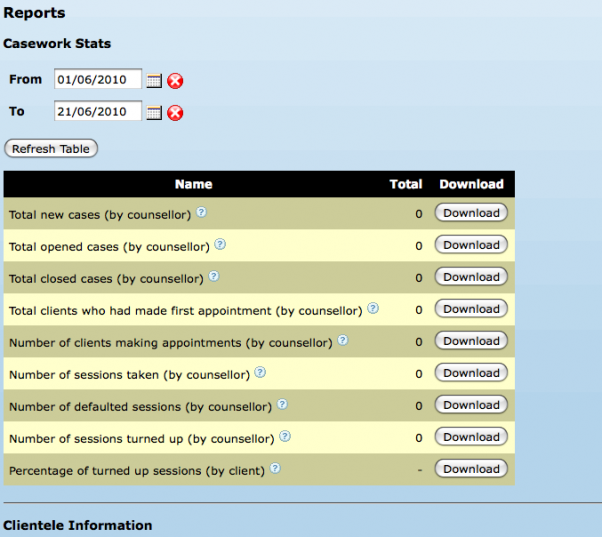 Report Statistics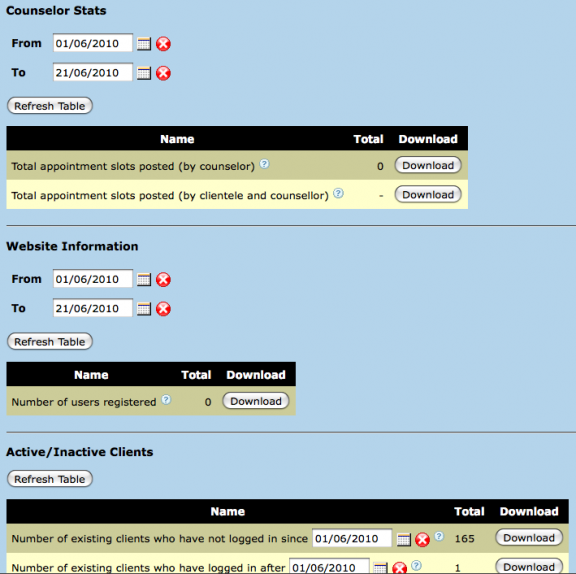 Report Statistics